SEO is the best way to improve your website traffic. However, numerous techniques are available to improve website traffic. But over the years, SEO has been the most-used technique for generating massive traffic to a website.
As good as this may sound to the ear, there are benefits in using this unique technique to call people's attention to your product and services online. But being in a competitive world, Search Engine Optimization (SEO) comes into high rank your website to be on the top list of what potential clients will search for. Let us break it down. For instance, you are a trader, and you want to maintain the lead position when people go to search engines like Google to search for traders in Sydney. What exactly do you need to be on the top list of the suggested list of traders in Sydney? That is why you need SEO. Then, you can hire an SEO agency to help you touch your website technically and do some touches via content to rank your website on search engines. 
However, although SEO is good, it has its disadvantages as well. Therefore, this article will take you through some pros and cons of search engine optimization. But before I move to that, it would be nice if we briefly discuss what SEO entails.
What is SEO?
SEO means search engine optimization. SEO is the practice of refining and promoting a website to increase the number of visitors the site receives from search engines like Google. Fundamentally, SEO is all about ranking higher in the search engine results for keywords connected to your site. SEO requires specialized knowledge. It is beyond writing and posting. SEO agencies around you can help you rank your website high in search engine results. If you want to work with a reliable SEO Agency, we would like to recommend SEO Cognitive.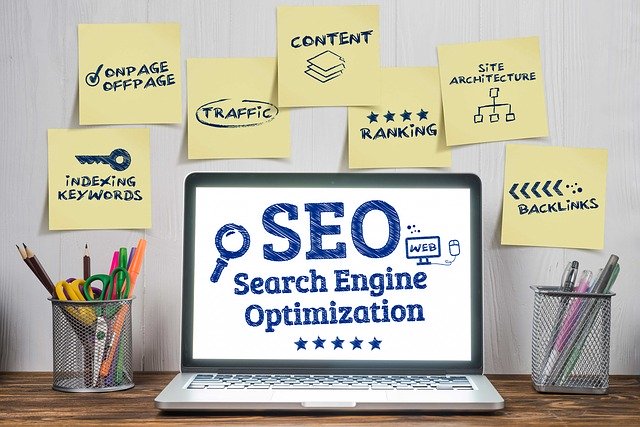 What are the pros of search engine optimization?
The advantages of using SEO to improve your website are;
Search engine optimization is one of the most cost-effective ways to improve your site's visibility. If you hire an expert SEO Agency, your website will be placed right before your target customers and client. When running a search for a business on search engines like Google, you will be the first to appear on the Google suggested list. Don't forget that you need a competent SEO agency to help you out.
With search engine optimization, organic clicks are free. It won't cost you any money. SEO is the only technical way of generating traffic to a website without a fee attached to the organic flow of clicks. Although it may take much time to invest in SEO, there are no click costs, unlike running a PPC campaign.
There's a high level of expectation once you've achieved a strong ranking from an SEO strategy. When a professional SEO Agency handles your website, your business will be showing to potential customers all the time.
There's stability when you use SEO to rank your website. With SEO campaigns, your ranking will remain relatively constant. That is if you hire a competent SEO agency to optimize your site in the right way.
Also, search engine optimization is a more cost-effective channel than PPC in the long run. The cost of hiring an SEO Agency typically remains very similar even as the traffic is increasing. The case is different in PPC. You will have to pay for every click.
Averagely, search engine results like Google usually attract more than ten times the number of clicks than paid results. SparkToro gave that illustration in 2019. This implies that you will get a higher volume of traffic to websites without spending money on ads.
What are the cons of search engine optimization?
The disadvantages of search engine optimization are;
SEO takes a lot of time. Search engine optimization can take up to six months for a new business or domain to rank a site in top spots for competitive keywords. But with PPC, you will instantly see your results as soon as your ad campaigns go live. That is why some SEO agencies in Sydney always advise their client to be patient enough.
If you want to achieve massive success in SEO, consider investing entirely in SEO. There are other aspects of SEO you must not overlook. To attain substantial organic traffic with SEO, you must invest in technical SEO, content creation, data analysis, and lots more.
It is not easy to see a competent SEO Agency. Before visiting an experienced SEO team to handle one's project, one must have done much work. Therefore, it takes a lot of effort to check out some skills in any Agency that will handle the task. Furthermore, it can be challenging to measure the level of creativity, decision-making skills, and critical thinking skills before one can fully hire an agency for SEO services.
Search engine optimization requires continuous investment. At times, there may be tweaks and improvements to make. Don't forget; it is expedient for you to understand that your site will never be hundred percent optimized. It's a cycle that requires a lot of work. The journey to rank a site will start with content creation and link building before moving to technical SEO audits. It's a lot of work.
Search engine optimization consumes time, and it can be overwhelming. It takes time to keep up with any algorithms updates to maintain the lead among competitors.
Conclusion
With the above-listed points, we have done justice to the facts that you need to know about search engine optimization. Now, you will be able to have a whole idea of what you are about to do. In this article, we briefly discussed the meaning of SEO, and we proceeded to explain in detail the pros and cons of search engine optimization. Visit http://hugehdigital.com/why-small-scale-business-needs-to-hire-an-seo-agency/ to read about Why Small Scale Business Needs To Hire An Seo Agency.