Are you reconsidering your Google rank? By moving your content from 10th to first on Google, you can double your CTR. If you don't look at your Google rankings, you won't know where to put your efforts to get more clicks and organic traffic.
Why do I need to monitor Google rankings?
Where you rank on Google influences organic website traffic. Google's top result gets half of all clicks, while other results share the other half.
The top search engine results page (SERP) is the most authoritative. For search engine users, the number one result is most frequently the right or most valuable answer in their estimation. By analyzing your Google ranking, you know how much work you need to put in to get to the number one spot and who you need to compete with.
Checking SERP results improves SEO strategy to get more leads. Finding out where you rank for a term shows how well you meet the needs of your target audience. This informs your future SEO agencies to improve your content and boost keyword rankings.
By reviewing your SERP rank, you can prioritize material to optimize. Instead of trying to boost a 15th-place item, focus on pieces that barely missed the top slots.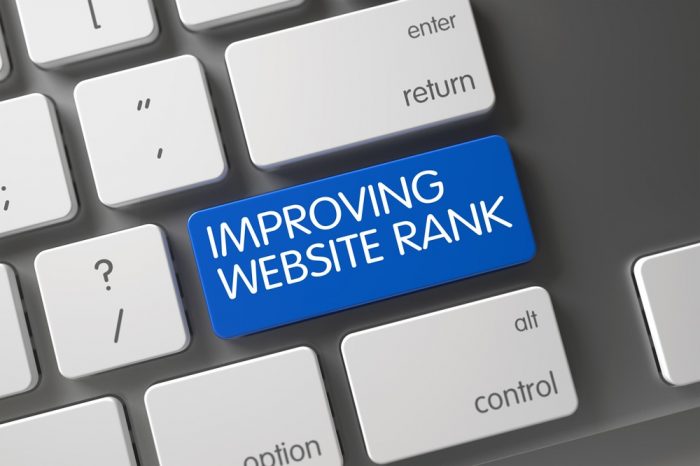 Google Rank Checker Tools.
Checking each target keyword's Google rank is time-consuming. Use a rank tracking tool to monitor your SEO approach. Here are eight tools to check keyword position and website ranking.
Google Search Console
This Google tool tracks your website's search engine presence. The Google Search Console can also help you to track your website's rating.
Steps to check the Google Search Console rankings:
Click the 'Search Results' tab below the performance option
Click "Queries" to discover your website's search keyword phrases.
Select the average of the chart to display it in the table.
The details you will get from the above steps will show you your keyword ranking, impressions, clicks, and click-through rate. Google Search Console is free, all you need is just to simply connect through your domain host.
Every standard SEO agency is very articulate with the help of tools like this. Learn more about the advantages and disadvantages of SEO at https://hugehdigital.com//what-are-the-advantages-and-disadvantages-of-seo/
Ubersuggest
This tool helps you to understand your Google keyword ranking and delivers competitive analysis. Use the Keyword Analyzer to see your website's keyword rankings. This report displays search traffic, your position, established visitors, and SEO difficulties.
You can also make keyword lists and look for content ideas with the keyword planner. This tool is not totally free, you have restricted five free searches per day.
If you are frustrated by you Google rankings, you need to stop struggling and let a proven and capable hand sort out your worry for a higher ranking on SERP. P1 SEO agency have been assisting hundreds of businesses with SEO, get in touch with them today. Especially, for local SEO services in Australia, whether you need you SEO services in Brisbane, Melbourne, Sydney, or wherever in the country, they can help you maximise your reach.
Ahrefs
Ahrefs is a major SEO tool that provides extensive insights into SEO performance. The rank checker is only a small part of what the tool can do, but it's a great way to look at your Search Engine rating. Ahrefs' rank tracker offers desktop and mobile keyword ranks. Local ratings can also be checked.
The rank checker tool gives you your website's keywords, position, keyword difficulty, and search volume. Ahrefs shows if you rank for Google's supplementary features like the highlighted snippet, sitelinks, top stories, picture pack, and "people also ask" sections.
SEMRush
SEMRush is another famous SEO tool for SEO agencies. This tool lets you research target keywords and organic keywords.
Type in your website to see which keywords it ranks for. The ranking report shows your position, how tough each keyword is, and search volumes. The Position Tracker lets you track keywords and assess your performance. This tool's graphs and charts show keyword performance.
Find out your keyword position and rank distribution, which pages rank for your search phrases, and if you're in the Google snippet.
MozPro
MozPro is an SEO tool that checks rankings. MozPro lets SEO agencies track rankings, inspect sites, analyse backlinks, and plan keywords. This tool tracks keywords. MozPro analyses your keywords' mobile and desktop visibility. It shows if your ranking dropped in the previous month.
MozPro employs STAT, the world's most sophisticated rank tracker. MozPro's software provides you with actual, real-time results that alter throughout the day.
Are Google rankings frustrating you? P1 agency have assisted hundreds of businesses with SEO. We can help you scale beyond your business goals. Don't take our words for it, but check what people says about us and our references. We offer top-notch consultation for free, get in touch with us today.
SERanking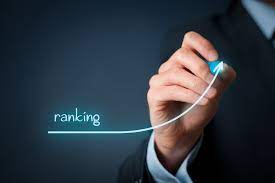 SERanking offers SEO audits, backlink analysis, SEO reporting, social media analytics, and keyword tracking.
This keyword tracker doesn't report organic keywords automatically. It tracks keywords. When you set up a project and pick keywords to track, it suggests organic keywords. You may track local keyword rankings by setting their location. In comparison to competitors, it suggests competitors to track.
SERanking shows your keyword position, average overall rank, overall visibility, traffic prediction, and SERP characteristics. Connect this tool to Google Analytics and Search Console to track organic keywords.
Sitechecker
Sitechecker offers tools to execute site audits, measure backlinks, monitor site performance, and track search result rankings. The rank tracking tool gives you your site's organic keywords and the performance of your focus keywords.
Geolocation and language can affect tracking. Tracking keywords isn't limited to Google. The graphic displays how many keywords rank first, second, third, etc. Click on the search phrase to view the ranked article. It helps you prioritise optimizations.
The first ten keywords are free.
Hoth
The Hoth is an easy-to-use tool for teams to verify their Google rankings. Sign into LinkedIn and enter your website. The tool shows organic keyword rankings and positions. You'll see search volumes, results, and traffic percentage for this search phrase on your sites.
Hover over your rank score to discover where your website ranks for each phrase and your monthly decrease.
Conclusion
You have several tools to monitor Google's ranks. From free tools like The Hoth to complex SEO solutions like MozPro, it's easy to analyse your organic keywords and target keywords.